Hello! I'm
Dave Jenkins
Dave from Wave. Entrepreneur. Recruitment expert.
Doesn't believe in 'can't'.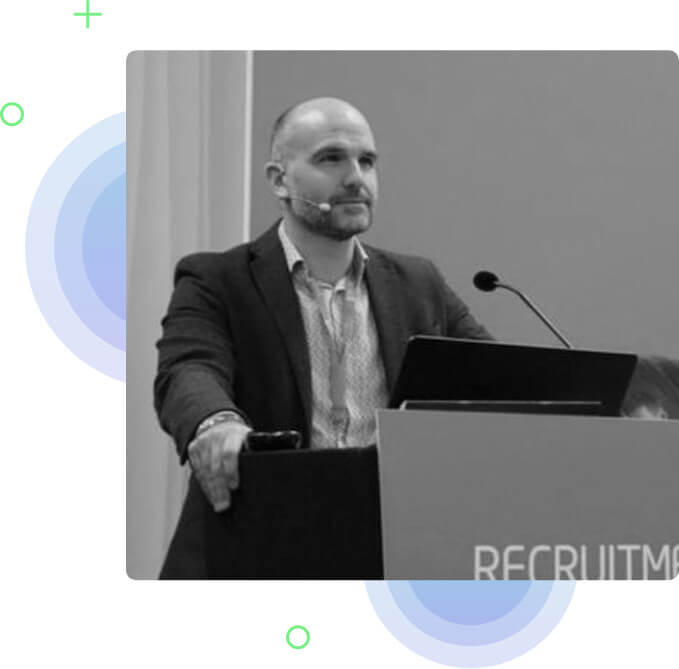 Little bit about me.
Hi, I'm Dave. Dave from Wave as many know me. I have worked in recruitment for two decades and am passionate about the industry. How can we as an organisation constantly questing to improve talent acquisition give the best recruitment business advice to our clients? This is the question I ask myself on a daily basis and is what drives me towards the creation of new and better things. What excites me is the idea of being at the forefront of steering recruitment technology trends.
It's why I founded Wave, a recruitment technology business that aims to help recruiters with their talent attraction, 20 years ago. Our goal? To forge data-driven, cost-effective solutions to drive the right talent to businesses so that they never miss out on that perfect hire again.
Let's get down to business.
Wave
Wave's goal is to create a world where talent is never missed. Using a blend of data and creativity, we maximise talent attraction, giving recruitment businesses the power to connect the right people to the right opportunities. We offer AI and performance based technologies, tailored recruitment website builds and the latest attraction strategies.
Grosvenor Berkeley
A Reading-based property management business that is highly experienced in the Reading property market, Grosvenor Berkeley looks after other people's investments as if they were their own. Landlords receive advice and support and tenants are treated with integrity and respect, both enjoying peace of mind that they are in safe hands.
Mobio
Mobio Distribution is the UK's premier supplier of Apple replacement parts and LCD buyback services. Founded on honesty and integrity, Mobio works alongside its clients to provide advice on the best quality components at the right price and to enable the best possible experience for the end customer.
Running a business should be about doing something you enjoy but can also earn a living from, but most importantly it has to improve the quality of life for your employees, your customers and your suppliers.
Dave Jenkins
Contact me!
Don't be a stranger! I'd love to hear from you so please feel free to reach out and connect.