Wave
Wave attracts talent to your business using data and creativity to maximise your candidate attraction.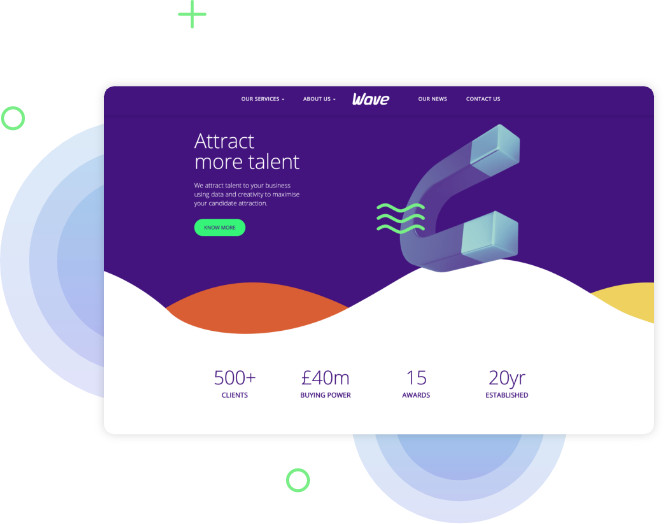 Wave was established in 1999 as a first of its kind, the only online recruitment media buying business in the UK, but quickly expanded offline into more traditional lines of recruitment. Wave grew steadily until the credit crunch during 2008 where a major restructure saw Wave move into the creative and recruitment marketing industry.
Wave went on to win multiple awards, including 'Agency of the Year', and dealt with some of the biggest companies in the world, such as British Gas, Centrica, G4S, Volvo, Bloomberg, Nationwide, Coca Cola, and Regus.
The three arms of Wave
Together they provide a 360 degree solution for talent attraction and place Wave in a unique position in the industry.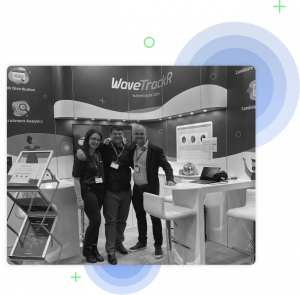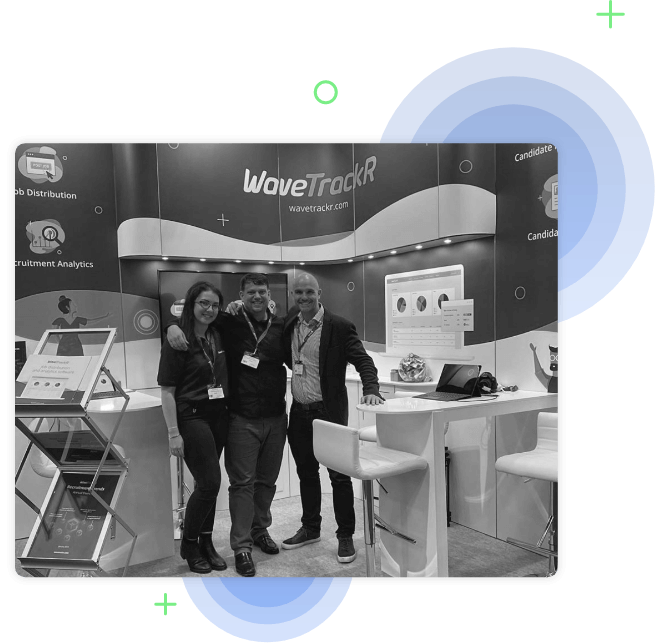 The story of Wave…
In 2015, amidst an ever tightening market, I saw an opportunity again to evolve the business, and started the development of WaveTrackR, a job board management and recruitment analytics tool that would finally show recruiters where the candidates they wanted were. During a time when clients were demanding more and more management information and ROI there was no such information within the recruitment advertising sphere. Very few companies knew where they were attracting their hires from so WaveTrackR was built to change that, creating a means by which to finally identify which of the plethora of recruitment and attraction channels in existence were the ones to invest in. As recruitment software goes, it was – and continues to be – pretty revolutionary.
WaveTrackR was built and supported in-house in the UK and was launched to market in October 2018. Since then it has analysed over 2 million applications and enjoyed a 100% renewal rate. The growth in client numbers with each month that passes is testament to its continued success.
2018 was a busy year as, in addition to launching WaveTrackR, Wave acquired RecWebs, a recruitment website design agency with around 70 clients. Since the acquisition, Wave has expanded the web design and build capabilities of RecWebs and the services it offers, allowing recruitment businesses to attract more candidates via their own website than ever before. RecWebs makes building and running a recruitment website simple. Offering websites to recruitment companies around the world, RecWebs has quickly become the number 1 provider of recruitment websites for start-up recruitment businesses and has grown exponentially since the acquisition.
Wave also has a Media Buying arm, offering a media acquisition service encompassing the planning, negotiating, buying and management of job boards on behalf of clients. The media buying team recommends the boards that should bring the client the best ROI and negotiates the best deals so that the client receives optimum results from their media strategy.