About Me
Widely known as Dave from Wave, I am the founder and CEO of Wave. Wave is a recruitment technology business and the organisation behind the highly successful WaveTrackR, a job distribution and job board analytics tool.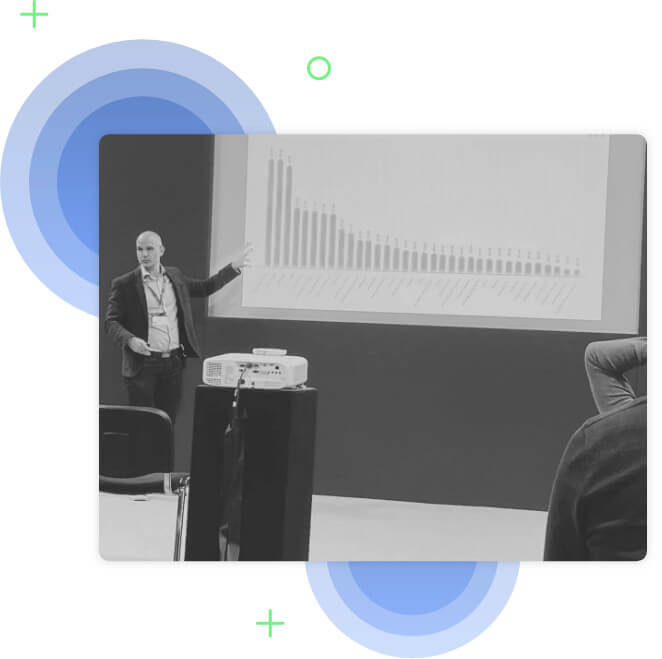 Dave from Wave.
I founded Wave in 1999 and over the past 20 years have built a business that has bought over 50 million pounds worth of media and job board space, won multiple awards and created software never seen before in the recruitment technology arena. I am a positively ambitious person – wherever there's a 'can't' all I can see is a 'can'. I strongly believe that with the right team, the right attitude and the right levels of service, success can always follow no matter how seemingly insurmountable the mountain.
Although established two decades ago, Wave wasn't quite my first business. At just 12 years old I set up a computer game mail order business. Unfortunately, school eventually got in the way of the business and it was another 9 years before I launched Wave, a business that helps clients to attract more talent. Since launching Wave I am proud to have been a keynote speaker at a number of events and acted as business advisor for startups, passing on some of the knowledge I have gained from my two decades in recruitment.
As well as Wave…
As well as Wave I have other business interests, including property management, mobile distribution and ecommerce:
My highlights & achievements.
Nominated Young Entrepreneur of the Year
Won first award – Best Print Advertisement
Won CIPD Agency of the Year
Set up Grosvenor Berkey Group
Launched WaveTrackR, the first job board analytical tool of its kind
Acquired RecWebs to join the Wave family
Mobio Distribution launched
Shortlisted Male Entrepreneur of the Year

Giving back.
I am steadfast in committing to a number of charitable events and escapades each year, with this year seeing me embark on a 130 mile charity bike ride in order to raise money for Mountbatten Hospice – click button below for more information on the charity events I'm involved with.